The 'unfinished business' of the Māori Fisheries Settlement – a timeline of the Aquaculture Settlement
The Maori Commercial Aquaculture Settlement Act acknowledged Iwi rights in commercial aquaculture in 2004. Scroll down to learn about led to the Act and what's happened since it was passed.
As descendants of Tangaroa, Iwi Māori have the obligation and responsibility to tiaki – to care for Tangaroa so that Tangaroa may continue to care and provide for Iwi. Ka ora ki tai, ka hua ki uta.
Alongside established Māori fishing practices, there is evidence that Māori practiced local forms of stock translocation for paua, toheroa, oysters and other shellfish well before European settlement in Aotearoa.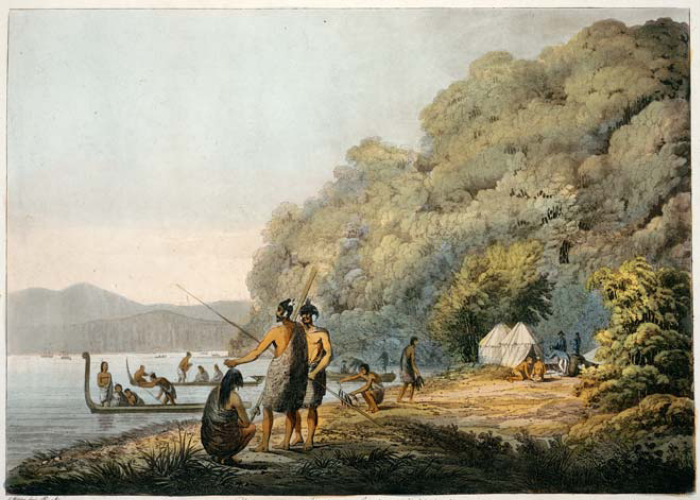 In 1840, Te Tiriti o Waitangi guaranteed Māori 'tino rangatiratanga' over 'ngā taonga katoa'.
This includes fisheries. However, the next 150 years eroded Māori fishing rights. Those rights would be recognised in the 1992 Māori Fisheries Act. But it would take another decade and the aquaculture reforms in the early 2000's to see Māori rights in aquaculture acknowledged.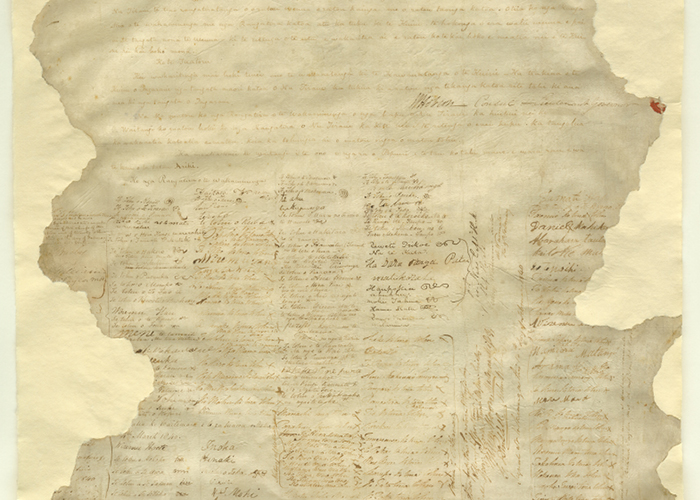 Industrial-scale aquaculture in Aotearoa started in the 1970's.
It was an innovative response to the mussel stock collapse in the late 1960's. Aquaculture was viewed as an innovative, sustainable and environmentally friendly means of harvesting fisheries. In 1971 The Marine Farming Act was passed to grant leases and licences for aquaculture development.
This marked the beginning of a burgeoning industry.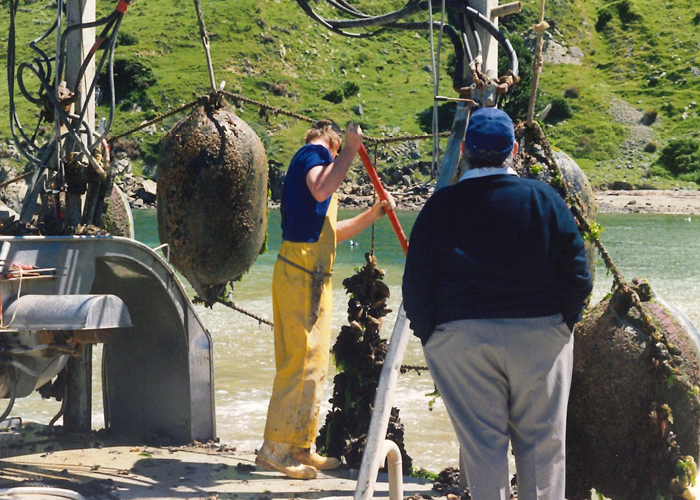 By the late 1990's, it became clear that the legislation for planning and approving marine farms could not cope with the growth of New Zealand's aquaculture industry.
In 1998, the government began reviewing the law and in 2001, they proposed a new regime which would more clearly restrict the places where aquaculture can be conducted.  This meant that aquaculture would only be able to take place within Aquaculture Management Areas (AMAs) defined by regional councils.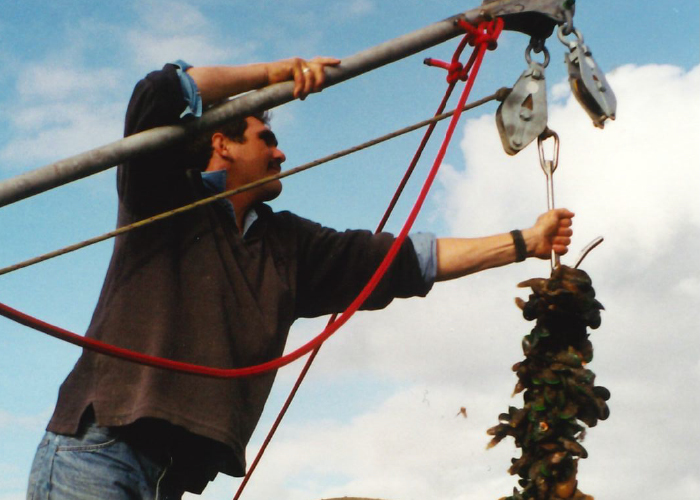 However, in 2002 a number of Iwi organisations sought and won a declaration in the Waitangi Tribunal.
The tribunal found that these changes breach the Treaty of Waitangi. They suggested meaningful consultation between the Crown and Māori was needed to work out what should be done to ensure Treaty interests were adequately provided for. The Tribunal published its findings in a report entitled 'Ahu Moana:  The Aquaculture and Marine Farming Report' – Report WAI 953.
This led to The Māori Commercial Aquaculture Claims Settlement Act 2004.
The Settlement Act provides a full and final settlement of all Māori claims to commercial aquaculture space created since 21 September 1992. Under the Act, the Crown is responsible for delivering the settlement. They created The Māori Commercial Aquaculture Settlement Trust (Takutai Trust) to carry out this work.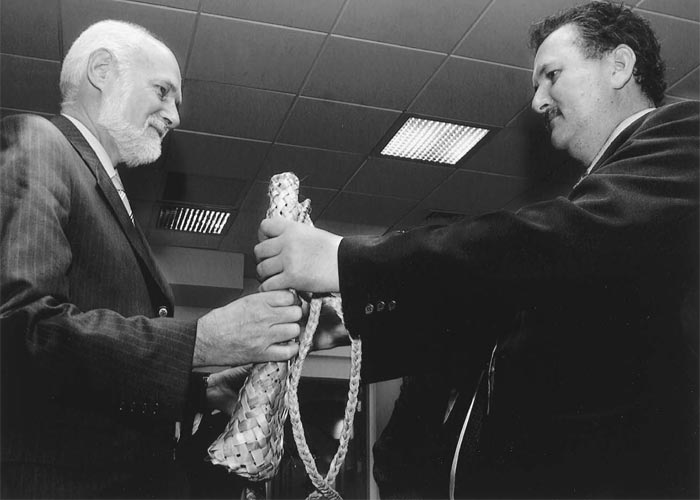 $97 million in full and final settlement of Crown's pre-commencement space.
"The settlement makes amends for the impacts of establishing marine farms without regard to the right of the iwi whose rohe moana was being used." – Hon John Key
On Wednesday 6 May 2009, Ministers and Iwi representatives signed a Deed of Settlement satisfying the Crown's pre-commencement space obligations for Te Waipounamu and Hauraki at Te Papa National Museum marae. It was a one-off cash payment of $97 million that covered most New Zealand's aquaculture development areas including the Hauraki Gulf, Marlborough Sounds, Tasman Bay and remaining parts of the South Island.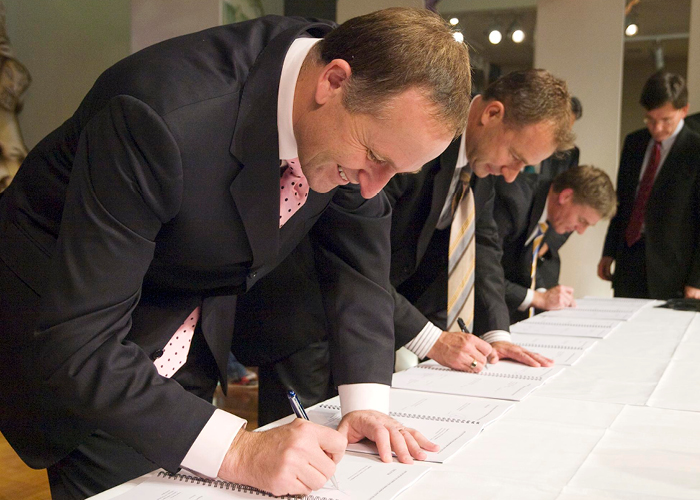 Water space in Hauraki and Tasman and Golden Bays in settlement of the Crown's interim Aquaculture Management Areas phase obligations
Iwi in the Waikato-East and Tasman regions have received authorisations to develop water space in the Wilson's and Tasman and Golden Bay's Aquaculture Management Areas.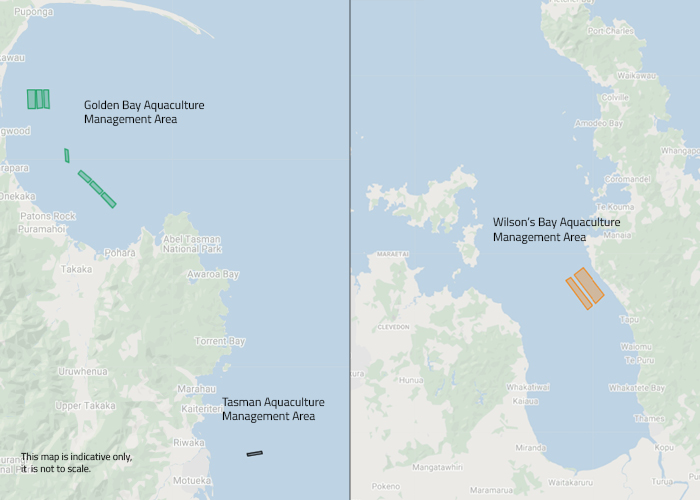 Ongoing discussions between the Crown and Iwi for the settlement of the Crown's new space phase obligations
Iwi and the Crown are continuing to work together to settle the Crown's new space phase obligations. Settlements have already been achieved for the Northland, Auckland, Waikato-East, Wellington, Marlborough, Tasman and Canterbury regions.
The future of aquaculture in the open ocean.
Aquaculture has always been an innovative industry. With most Aotearoa's coastline space already allocated, and warming ocean temperatures; industry, Government and councils are looking at how aquaculture could move to the open ocean. 
In 2019, Te Ohu Kaimoana facilitated a workshop with representative from Iwi Aquaculture Organisations to discuss Māori aspirations in the open ocean. Te Ohu Kaimoana presented these at Cawthron Institute's Open Oceans Symposium. We also provided a response to NZ King Salmon's application for resource consent to an open ocean salmon farm. You can find our response here.